PADI Tec 40
The PADI Tec 40 course is the first step in the transition from recreational no-stop diving to full technical/deep decompression diving.
This course introduces you to the fundamental principles of Tec diving and allows you to dive to 40 metres with limited decompression.
Pre-requisites
You also need to have a Medical Statement signed by a physician within the last 12 months.
Note that qualifying certifications from other diver training organizations may apply – ask us.
Duration: 3 days
€495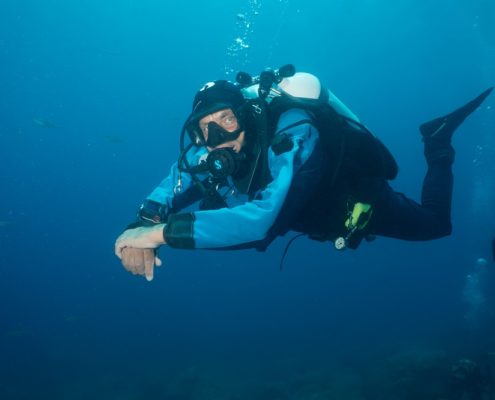 email:
info@aqua-marina.com
Phone/WhatsApp:
Ben (En/Esp): (+34) 678 662 670
Ines (De/Esp): (+34) 651 163 707
Greg (Fr): (+34) 664 102 818
Ray (Nl): (+34) 650 796 464
Mike (Pl): (+34)672 837 264