Rewarding and fun – that best describes the PADI Rescue Diver course.  This course will expand your knowledge and experience level: Rescue Divers learn to look beyond themselves and consider the safety and well being of other divers
Although this course is serious, it is an enjoyable way to build your confidence.
What´s involved?
The PADI Rescue diver course takes you through a wide range of different problems which can arise in the water ranging from the minor to the extreme.  You'll begin with learning how to recognise diver stress – before and during the dive.  You will learn about some basic self-rescue skills which will help you to avoid being the centre of a rescue operation yourself, before going on to learn about handling diver emergencies.
What do you do when your buddy starts panicking?  What do you do if you see someone struggling to stay afloat in the water? What should you do if you come across an unresponsive diver underwater? The Rescue Diver course will train recognise the early warning signs of a potential emergency situation, and how to handle those which you are not able to prevent.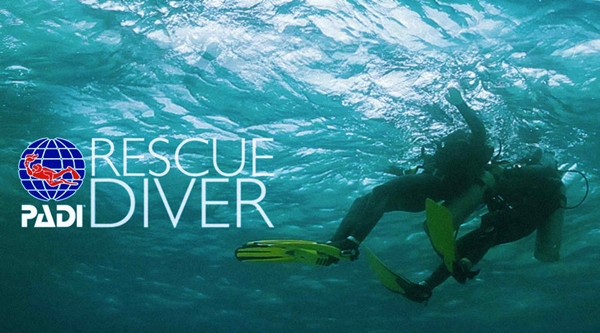 What will I learn?
Rescue Diver training will prepare you to prevent problems and, if necessary, manage dive emergencies.  During the four open water sessions, you'll cover:
Self-rescue and diver stress
AED and emergency oxygen delivery systems
Swimming and non-swimming rescue techniques
Emergency management and equipment
Panicked diver response
Underwater problems
Missing diver procedures
Surfacing the unconscious diver
In-water rescue breathing protocols
Egress (exits)
First aid procedures for pressure related accidents
Dive accident scenarios
PADI Rescue Diver Course Pre-Requisites
You must be certified as an Advanced Open Water diver (or equivalent) in order to participate in the rescue training sessions and scenarios in open water. You must also have successfully completed a sanctioned CPR program within the past 24 months
The Emergency First Response Primary Care (CPR) and Secondary Care (First Aid) course meets these requirements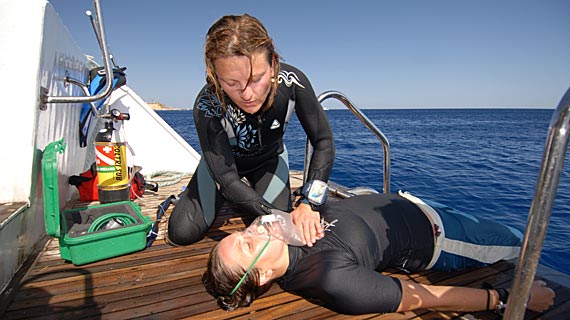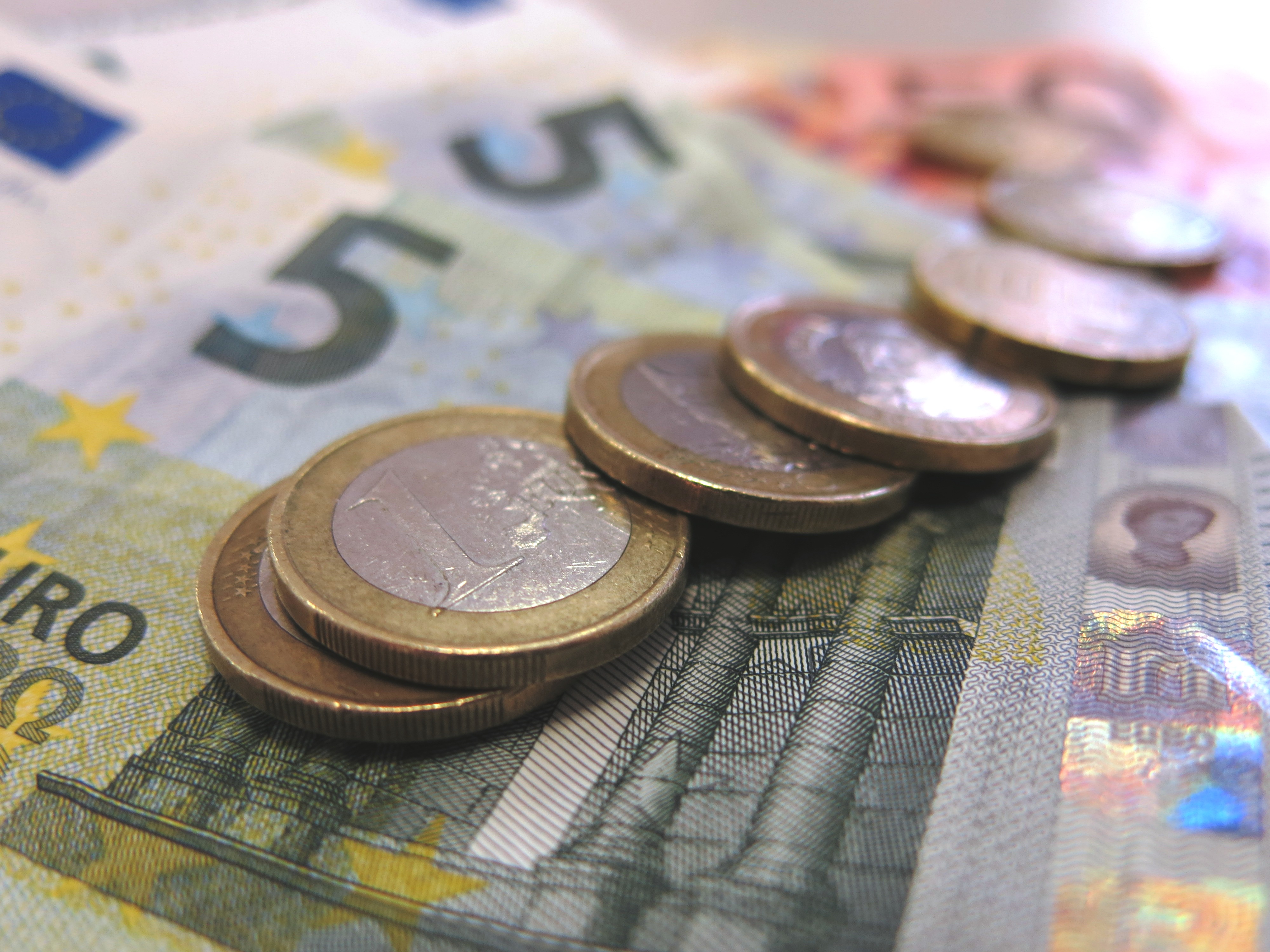 What does it cost?
Rescue Diver Course
€ 378
Emergency First Response (EFR)
€ 125
Rescue & EFR
€ 478