Trying SCUBA in Tenerife
PADI Discover Scuba divers have a blast at Playa las Vistas!
Wanna try diving? These guys loved it!
It was our extreme pleasure to meet Constantin, Florin and Amalia recently and get the chance to introduce them to the sport we love so much with the PADI Discover Scuba Diving programme.
After a short explanation and safety briefing from our instructional team, they were taken into the sea at the beach of Playa Las Vistas in Los Cristianos.  Here they dived to a maximum depth of 6m under the watchful eye of two PADI professionals.
they learned how the equipment works and how to compensate for pressure changes which affect our bodies as we explore underwater. During the dive they got to grips with how to move through the water whilst wearing the SCUBA unit, and by the end of their 45 minute dive they were moving around like pros!
We are really happy that they enjoyed their experience so much, and we hope we will see them again to complete their PADI Open Water Diver Course next time they are in Tenerife!
Learning to Dive with PADI
PADI Discover Scuba Diving
The PADI Discover Scuba Diving programme is ideal for those who are curious about the underwater world but either do not have the time for a full certification course or are not sure if they will really like diving or not.
We offer two ways to complete your Discover Scuba Dive.
Option 1: You can dive from the beach (Playa las Vistas) in Los Cristianos
With this option you will learn about the SCUBA (Self-Contained Underwater Breathing Apparatus) unit – what it is and how it works. You will also be taught about how the increased pressure created by the weight of the water we are in/under; how this will affect us and what we have to do to compensate for this.
You will be briefed on how to carry out some basic SCUBA skills which provide you with knowledge, skill and confidence to fix minor problems which may arise during a dive. You'll have these skills demonstrated to you underwater and you will have the opportunity to practice them yourself until you are comfortable that you have achieved mastery of them (don't worry – this is all quite easy)!
After this we will take you for a dive around the breakwater which separates this beach from the open Atlantic Ocean.  There is loads of life to see here, and this is a spectacular way to take your first breaths underwater.
Duration: approx 3 hours
Time underwater: approx 45 minutes
Usual start time: 13:30
Option 2: You can complete some training in our pool, then make a dive from our boat
This option is undoubtedly more popular, and there are several reasons why: The first is that your first breaths underwater will happen in the comfort of our on-site swimming pool. This is a very familiar environment, offering perfect conditions and a shallow maximum depth. Not many fish though ;-P
Once you have got to grips with some basic SCUBA diving skills and had a chance to become accustomed to the sensations of moving around in the water wearing SCUBA, we will take you to Los Cristianos where you will board our boat. The boat ride to our favourite dive site (Palm Mar Wall) only takes about 5 minutes, and here you will make a dive to a maximum depth of 12 metres.
This dive site is everyone's favourite due to the immense amounts of marine life found here! There are several Green turtles and at least 5 different types of Rays, as well as absolutely load of fish life!
You'll dive for around 40/45 minutes (air supply permitting). After the dive we will return to the dive centre where you can see our fish books learn more about all of the wonderful things you have seen. If you would like to book more dives later then we can take you for as many repeat dives as you'd like, going to this or other dive sites. Would you like to dive on a shipwreck, for example?
Or maybe you're hooked already by this point, and you want to earn a licence to dive…
Progressing from Discover Scuba Diver to PADI Open Water Diver
The PADI Open Water Diver Course can usually be competed in as little as 3 days. the course is divided into 3 distinct sections: Knowledge development (dive theory), Confined Water Dives (we will teach you basic skills in our swimming pool) and Open water Dives (you will put your new skills and knowledge to the test in a series of dives in the ocean).
The PADI Discover Scuba Dive counts towards the training for the PADI Open water Certificate. During your PADI Discover Scuba Dive you will complete Knowledge Development chapter 1  (out of 5), Confined Water session 1 (out of 5) and Open Water dive number 1 (out of 4).  We will register you on PADI's online database for free after this dive, so any PADI Dive centre worldwide will be able to see that you have done this dive and will be able to continue your training.
The credit you will receive for having made this training will last for 12 months, after which point it is assumed that too much time has passed for you to adequately remember the skills and you would need to repeat them if you wish to learn to dive.
You are never far from your next adventure… Will you take the plunge?
http://www.aqua-marina.com/wp-content/uploads/2017/08/GOPR6265_Easy-Resize.com_.jpg
480
640
aquaadmin
http://www.aqua-marina.com/wp-content/uploads/2017/04/Aqua-Marina-and-PADI-1-300x71.png
aquaadmin
2017-08-08 15:54:54
2018-02-24 13:13:44
Special Dive for Sonny's 11th Birthday!
http://www.aqua-marina.com/wp-content/uploads/2017/08/GOPR6194_Easy-Resize.com1_.jpg
600
800
aquaadmin
http://www.aqua-marina.com/wp-content/uploads/2017/04/Aqua-Marina-and-PADI-1-300x71.png
aquaadmin
2017-08-06 18:01:35
2018-02-24 13:13:22
Constantin, Florin and Amalia Discover Scuba Diving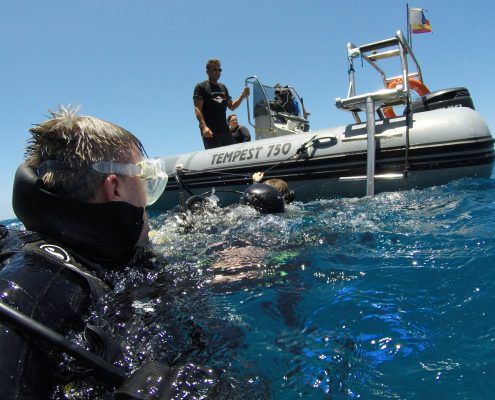 http://www.aqua-marina.com/wp-content/uploads/2017/06/IMG_0011-e1511011582880.jpg
844
1500
aquaadmin
http://www.aqua-marina.com/wp-content/uploads/2017/04/Aqua-Marina-and-PADI-1-300x71.png
aquaadmin
2017-06-19 10:51:26
2018-02-24 13:11:17
Photos from Discover Scuba Divers